I know what you're thinking: I want to eat locally!
When I say 'chain restaurants', I'm not talking about the endless string of American chains that have taken over other parts of the world. I'm talking about local chains that serve local food you'll only find in that country (or perhaps a small number of nearby countries). It's certainly nice to try out some of those items McDonald's only offers in a few countries around the world, but the goal here is to eat locally.
While there are always exceptions, chain restaurants primarily serve locals, are competitively priced, have a consistent quality, feature plenty of local food to try, and often have English menus — the perfect sort of place to begin enjoying local foods without thinking too hard about it.
In alphabetical order by country…
Barbados – Chefette

Official website: https://www.chefette.com/
Written by Carole Terwilliger Meyers of Travels with Carole
Chefette is the largest fast-food restaurant chain in Barbados, currently with 14 locations spread around the island. Locals love it for its broasted chicken (a kind of fried chicken) and curried roti wraps, but pizza by the slice and sandwiches are also on the menu. And an ice cream counter provides relief from the heat. I learned to recognize the bright yellow-and-purple signs and to appreciate the chain also for its air conditioning and clean restrooms, for which it is as reliable as McDonald's. It also has special meals and play areas for children. The branch depicted is on Heroes Square in Bridgetown.
Canada – Swiss Chalet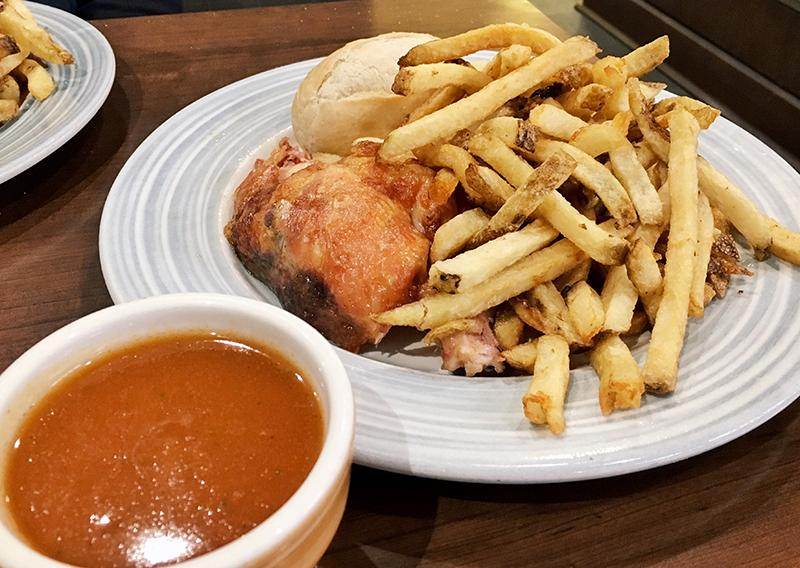 For over 70 years, Canadians have been feasting on quarter chicken dinners at Swiss Chalet, a restaurant chain with over 200 locations across the country. They're no-frill, family-friendly diners serving up delicious, slow-roasted rotisserie chicken but what keeps Canadians returning again and again is their signature Chalet sauce! Not to be confused with their gravy, this reddish-brown concoction is made with a top-secret recipe, creating a unique, subtly-spiced flavour. Just about everything is dipped in the Chalet sauce, from the roasted chicken to the French fries that are soaked and blanched before deep fried (these are a must-try as well).
China – Nanjing Impressions
Written by Becky Pokora of Sight Doing.
Few travelers think of Jiangsu cuisine as a must-eat, but it's popular all throughout China!  The restaurant Nanjing Impressions features specialties from the city of Nanjing, like their signature salted duck or traditional osmanthus steamed sponge cake.  You'll find locations all over the country, usually in malls, and there's often a long wait of local diners.  Don't worry; service is fast and prices are quite affordable.  Even in its home city of Nanjing, locals love it for its long menu of favorites; few restaurants have the variety it does!
Colombia – El Corral
Official website:
https://elcorral.com
Written by Ayngelina Brogan of Bacon is Magic
If you spend any time in Bogota and want to fit in with locals you need two things 1) learning the art of Colombian slang and 2) knowing where locals get their burger fix – it's not McDonalds.
Colombians love El Corral so much there are over 200 restaurants in the country and you can also find them in food courts and even convenience stores.
They aren't gourmet and the interior isn't fancy but the price is right and that's where you'll find all the locals. And the passionfruit (maracuya) ice cream is the best.
Egypt – Gad
Written by Chris Backe of Worthy Go (me!)
Egypt isn't exactly the easiest place to navigate on your own, but the country's food is good enough to make it worth trying. Look at the menu above, figure out what you want, then head to the cashier to pay. Take the receipt you're given to the appropriate station – you'll need to use your eyes and brain on this one, since this isn't always obvious.
Expect to mingle (and navigate) amongst plenty of locals, and expect a no-frills experience. Fine dining this ain't — but it's local, it's fresh, and it's cheap. Look for the downtown branch at 97 El Tahrir St as one of dozens of branches found throughout Egypt's capital. Whether you're in the mood for some fiteer (a flaky pizza), shawarma, or foul / fuul (a bean and vegetable staple), there's plenty of options.
Georgia – Machakhela
Official website: http://www.vdcapital.ge/en-machakhela
Written by Chris Backe of Worthy Go (me)
Great for its khachapuri (cheese pie) or acharuli (the boat-shaped bread seen above that's filled with any number of options), this pastry chain uses a traditional wood-fired oven to connect modern customers with traditional cooking methods. The restaurants are typically very homey feeling, and you can expect classic sit-down service. We've had mixed luck with servers speaking English, but menus are consistently in English. The pizzas are made in the same wood-fired oven and are worth trying if you're feeling more like Italian.
Guatemala – Pollo Campero
Michele Peterson of A Taste for Travel
Pollo Campero, is a fast food chain restaurant serving fried and grilled chicken and a range of sides with Latin flair. One of the unique features of this Guatemalan version of KFC is the availability of hot sauces and traditional drinks such as creamy rice horchata. Founded in Guatemala in 1971, Pollo Campero's cheerful red and yellow boxes featuring its chicken mascot wearing a jaunty cowboy hat are popular sights at virtually every Guatemalan festival, holiday or celebration. Pollo Campero's successful formula of juicy chicken and nostalgic branding is winning fans across Latin America, the US, Europe and even Asia, and they're expanding with new franchise locations opening regularly. It's now Latin America's largest fast food chain.
Indonesia – Warunk Upnormal
Official Website: https://www.warunkupnormal.com
Written by Marya at www.thebeautraveler.com
Warunk Upnormal, the restaurant chain initially founded in my hometown Bandung, offers the fusion version of Indomie (our local instant noodle brand) where you can have our infamous Indomie with various toppings and additional ingredients. From grated chili for those who love hot and spice, to even grated cheese for those who can't live without any dairy product.
And not just that, because you can also try some other menu like toast or just drop by for a cup of coffee. Even better, because they provide some affordable options in such a cozy place where most of their merchants also have coworking space for you to spend a day. It's especially suitable for any digital nomad out there. Currently, they have more than 50 branches throughout Indonesia, from Sumatra to Bali.
Italy – Eataly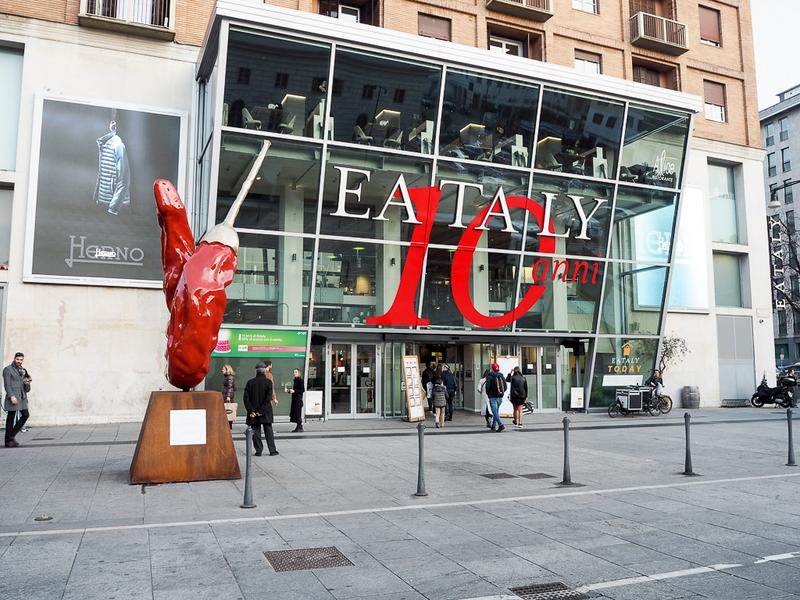 Italy is a country where the concept of chain restaurants goes against the very grain of its culture, so of course they have Eataly. Found in every major city in the country, this gourmet food store and eating mecca is classy, stylish and cool. You come to Eataly for tasty dishes made with the freshest quality produce available. Grab pizza by the slice or a decadent tiramisu dessert. A simple pasta tastes like nonna (grandma) made it and of course you can have a glass of wine with your meal.
Japan – Curry House CoCo Ichibanya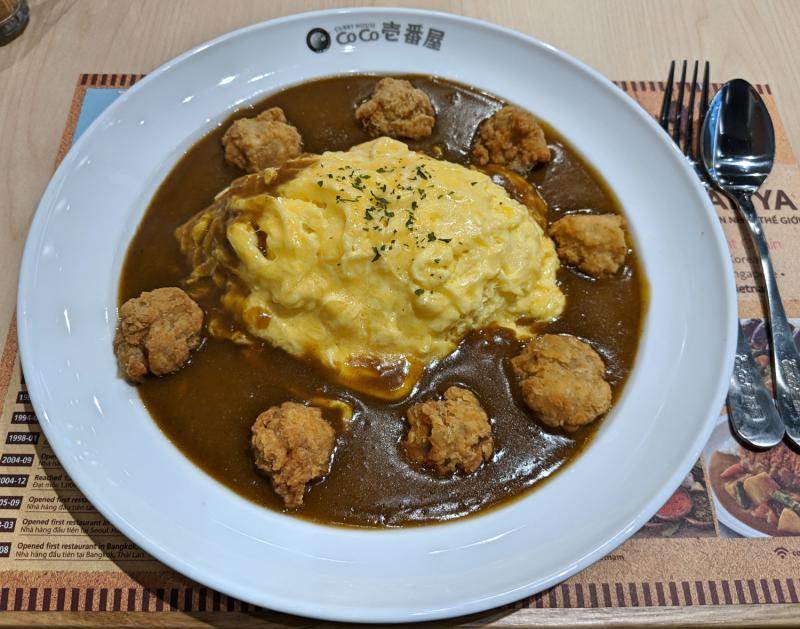 Official website: https://www.ichibanya.co.jp/english/
Written by Jackie Szeto at Life Of Doing
Love Japanese curry? You have to visit Curry House CoCo Ichibanya, a worldwide curry chain with locations in Japan, United States, Thailand, Hong Kong, Malaysia, United Kingdom, and other locations. What is great about this Japanese restaurant is that you can customize your meal from your choice of curry toppings (meat, seafood, omelet), spiciness, amount of rice, and even add extra toppings. Plus, there are many options for vegetarian curry options. We've had CoCo Ichibanya in Vietnam and South Korea and the
service, food quality, and flavors are consistent. Definitely stop by this place for an affordable plate of delicious curry.
Japan – Genki Sushi
Genki Sushi is a conveyor belt sushi restaurant in Japan, which has gotten so popular that they now have restaurants in the US, Hong Kong and many other places.
The concept is simple, you get a seat, have your own computer screen where you can order any sushi you want from their menu. After you order, it will be prepared and sent out to your seat on a plate. Once you have taken the plate, you push a button on the screen to confirm.
The price for 2 pieces of sushi is less than 1 dollar. And the sushi is very fresh with various options to choose from.
Philippines – Jollibee
Official website: https://www.jollibee.com.ph/
Written by Yamy Hartsough at Gofamgo
Jollibee is the largest fast food chain in the Philippines. From its humble beginning as an Ice Cream Parlor, Jollibee is actively expanding its reach internationally. Bringing local favorites such as the pancit palabok, Filipino style spaghetti, halo-halo, and the juicy Chickenjoy to Filipinos overseas and to the rest of the world.
Aside from showcasing the cuisine, Jollibee embodies the Filipino culture—fun loving, family oriented and hospitable. Visit a branch and you will feel welcomed by the joyous staff. If lucky, you might even spot Jollibee, the namesake mascot, and his friends entertaining guests by dancing to modern hits.
Poland – Bar Mlecznys
Official website: http://smupo.achjoj.info/bary_mleczne
Written by Jonny Blair at Northern Irishman in Poland
For a truly authentic Polish restaurant experience, head to one of the famous "Bar Mlecznys". While this chain of local eateries translates into English as "Milk Bars", there is a lot more than meets the eye. Bar Mlecznys are a national institution, subsidised by the Polish government to ensure everyone can get a cheap and easy feed of top notch Polish cuisine without breaking the bank. Here's the drill – you find your local "Bar Mleczny" (all major towns have one, most cities have more than one), you walk in with cash (many of them still don't accept credit/debit cards), you feast your eyes on the menu, you order what you want and pay up front. Then you take a seat in a communal way – share a table with strangers (which is especially popular at peak times), wait for your order to be called, to appear on the screen or to be bleeped on the device they give you. Then you collect it and enjoy the finest Polish grub you can.
Tips on what to order? Drinks wise go for Kompot (excellent fruit juice) or Kefir. For soups try the barszcz czerwony (beetroot) or żurek (rye and pork sausage), for main dishes order a kotlet schabowy (breaded pork cutlet with salad), the pierogi ruskie (world famous) or the delicious placki ziemniaczanie (potato 'pancakes' with sour cream). Finally, each Bar Mleczny is encouraged to have its own style, its own decor and its own name, hence you will see Bar Mleczny Junior, Bar Mleczny Prasowy, Bar Mleczny Neptun etc.  As the Polish say, Smacznego! (Enjoy your tasty food!).
Russia – Teremok
Official website: http://www.teremok.ru
Written by Ellis Veen at Backpack Adventures
Moscow can be an expensive city and when trying to find local food on a budget we stumbled upon Teremok. It was our best find for our trip, because they have several branches in Moscow and other cities in Russia. Wherever we were, there was almost always a Teremok nearby.
Teremok specializes in blini's — Russian pancakes that have a huge variety of fillings such as caviar, salmon, sour cream and honey. It will be difficult to choose among all the options Teremok has. Besides blini's, Teremok also serves other Russian delicacies such as Pelmeni, Vareniki and Borscht. My favourite was Ucha, a Russian fish soup with either salmon and forel.
South Africa – Nando's
Official website: https://www.nandos.com
By Talek Nantes of travelswithtalek.com
The Nando's chain of restaurants is a South African company. Per their website, they now have over 600 franchises around the world.
I first became familiar with the chain while I was living in London. Once I tasted their piri-piri chicken I was hooked.  I've since searched out their restaurants in places as diverse as Australia and Dubai and they have not disappointed.
Although piri-piri chicken, originally Portuguese specialty that spices chicken with seasoning from Mozambique, is Nando's signature dish, they have other options. But the chicken is the best!
South Africa – Wimpy
Written by Wendy Werneth at The Nomadic Vegan
While Wimpy was originally founded in the United States in the 1930s, it has since disappeared from the US but has exploded in popularity in South Africa. Wimpy is now headquartered in Johannesburg and has locations all over South Africa.
The decor is reminiscent of an old school American diner, and the menu is fast food, focusing on burgers and sandwiches. The quality of the food is a step up from most fast food chains, though.
South Korea – Kimbap Cheonguk
Written by Chris Backe of Worthy Go (me)
Also transliterated as 'Kimbap Cheonguk', 김밥천국 translates to 'Gimbap heaven'. Between it and other gimbap chains, they're a welcome sight to anyone wanting to try Korean fast food. Kimbap (rice and veggies rolled in seaweed) makes for a perfect snack or meal, while jjigaes (stews), ramen or  udon (two types of noodles), and bibimbap are all easy choices. The 'default' options are all fine, but choose one of the other varieties once you're comfortable ordering.
Enjoy the banchan (side dishes) while you're here – it's more than just kimchi, after all.
Spain – 100 Montaditos

Official website: https://spain.100montaditos.com/es/
Written by Or Armir at My Path in the World
If you love the combo of sandwiches and drinks, you'll love 100 Montaditos. This budget food chain offers 100 different types of mini-sandwiches as well as salads, french fries, and drinks. Each one costs about 1-3 Euros, and on Sundays and Wednesdays, most of the items on the menu only cost 1 Euro. The great thing about 100 Montaditos is that you can find it in many cities in Spain, and if locals love it so much, you know you should try it too.
Spain – Lizarran
Written by Justine Ancheta at Latitude 41
Basque pintxos, tortilla de
patata
, and Mahou brand beer: these classic Spanish delights can be found in Lizarran, a popular chain in cities like in 
Barcelona
, Madrid, and even abroad. Since its inception in Sitges in 1988, Lizarran has grown to 250 locations worldwide – with standalone restaurants on busy streets and small stands in shopping centers and malls. While 
pinchos
are their specialty, Lizarran is a traditional restaurant, meant for friends and after-work tapas in a good-vibes kind of setting. If you come here, order the crispy Spanish croquettes, patatas bravas, or piquillo peppers. If that's too classic Spanish, you can still find food with an international flair like crunchy chicken salad or chocolate lava cake.
Taiwan – Din Tai Fung
Official website: https://www.dintaifung.com.tw
By Eric Hoffman from Food And Drink Destinations
Founded in 1972 and now with a dumpling empire reaching across Southeast Asia, the United States, and London, Din Tai Fung is a Chinese noodle and steamed dumpling restaurant. They are renowned for Xiao Long Bao, a pork soup dumpling. With at least 18 handmade folds in each dumpling, they are stuffed with a ground pork aspic. When the Xiao Long Bao are steamed, the aspic turns into a liquid soup. They are served with a tangy vinegar and shredded ginger. Din Tai Fung's first Hong Kong branch was awarded a one Michelin Star in 2009.
Ukraine – Puzata Hata
Official website: http://puzatahata.kiev.ua
Wriiten by Roshni Patel from https://www.thewanderlustwithin.com
With 34 canteen style restaurants scattered across Ukraine, this self-service option is perfect for a quick lunch or dinner. It's no wonder Puzata Hata is such a hit with the locals and tourists alike, as there's no need to wait for your food to be prepared and a 3 course meal could cost as little as 3-4 EUR. With spacious seating, free WIFI and at least 30-40 affordable food options to choose from including fresh soups, salads, hot meals and desserts, it's hard not to pile your plate up high and spend a few hours vegging out.
United Kingdom – Pret a Manger
You can barely walk down a street in central London without spying a Pret a Manger. This chain restaurant is beloved by the Brits for its fresh and fast food and organic coffee available from early in the morning to late at night. The menu at Pret (how the locals call it) includes porridge, eggs and croissants for breakfast and soups, sandwiches and wraps later in the day. You can get bowls of fruit, yoghurt and salads too. Pret a Manger caters for vegans, vegetarians and those with gluten intolerances and allergies. You can dine in or take away at Pret a Manger making it one of the most versatile eateries in the country.
USA – Shake Shack
Official Website: shakeshack.com
Written by Norbert Figueroa at globotreks.com
With locations in 13 countries and counting, this famous burger restaurant started as a hot dog cart in Madison Square Park in NYC, back in 2001. Back then, the queue could take an hour to get one of their delicious smash burgers with their secret sauce, frozen custards, shakes, and yes, hot dogs too. Trust me, I did that queue a few times and it was worth it!
Due to its popularity, the cart quickly evolved to a permanent kiosk in the same park and eventually expanded to more locations in the city, other states, and internationally. If you come across a Shake Shack abroad, give it a try, but whenever in NYC, don't miss going back to its roots at Madison Square Park.
Over to you
Have you been to some great chain restaurants in your travels? Share in the comments!