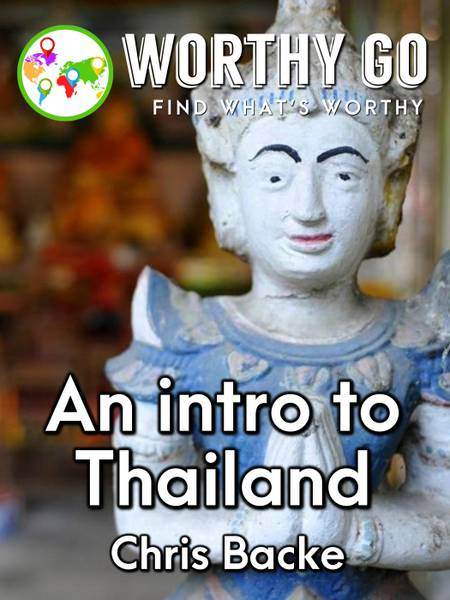 Reader, meet Thailand – get introduced and arrive several steps ahead of other tourists.
Stop endlessly researching or reading online reviews to figure out where you should go. Instead, learn about what's worthy from an experienced travel blogger.
A few highlights:
Can you get a visa on arrival? Learn which visa is right for you
Get a SIM and stay connected to the internet
Food, glorious food! Where to go and what to try
The unwritten rules of temple etiquette
Drinking, the nightlife, the markets, staying safe, and plenty more.
Last updated: January 2020
Buy now and start appreciating the awesome side of Thailand.

About the author
Chris Backe (rhymes with hockey) has written about travel since 2008 and has been around the world a couple of times. He's written over 30 books, and has been seen in Atlas Obscura, io9, Mental Floss, Everything Everywhere, Perceptive Travel, Travel Wire Asia, and many other publications. When not traveling, he loves tabletop games and a glass of white wine.