Welcome to the Amsa-dong Prehistoric Settlement Site – a chance to see the 'prehistory' of Korea. Go back several thousand years (4000-3000 BC, if radio-carbon dating is correct), and imagine how Koreans may have lived.
This area was discovered thanks to a flood. Pieces of comb-pattern pottery were found in the aftermath in the flood of 1925, and excavated in the 1960's and 70's. During that time, the site was designated a Historic Site (#267) in 1979. Construction of the park and an exhibition hall began in the 1980's, and since its completion in 1988 has served as one of the few areas where artifacts several thousand years old can be seen.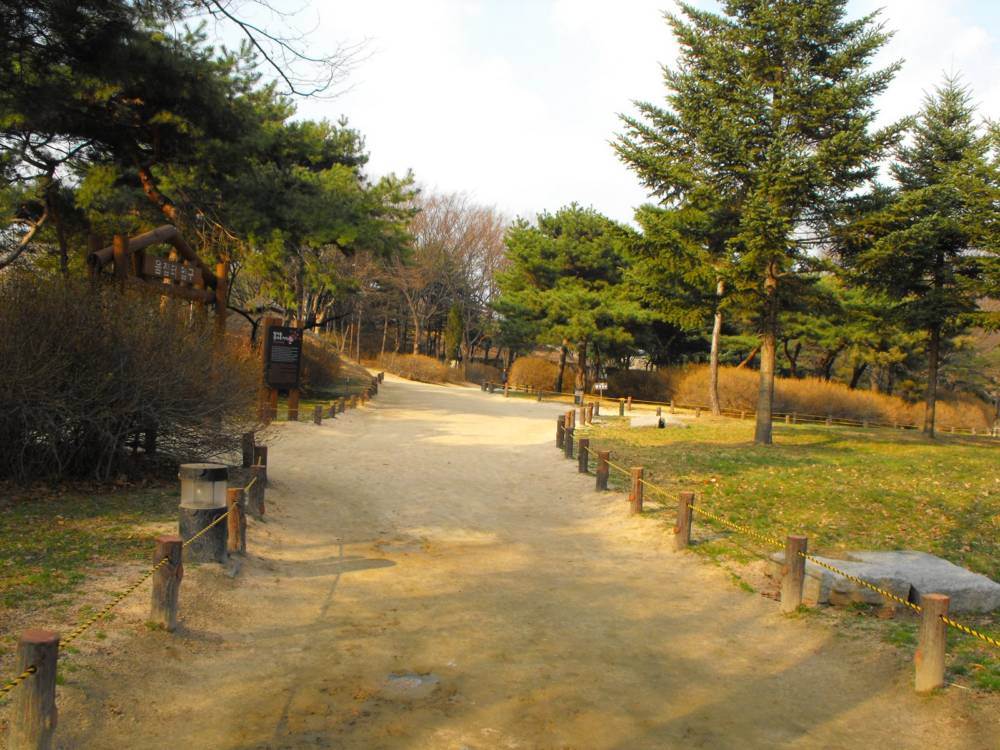 Pay the exorbitant fee of 500 won (about 35 cents) and walk in to begin exploring.

Houses were typically underground with a hay roof for cover. The hearth is in the middle of the floor, with smoke rising straight up.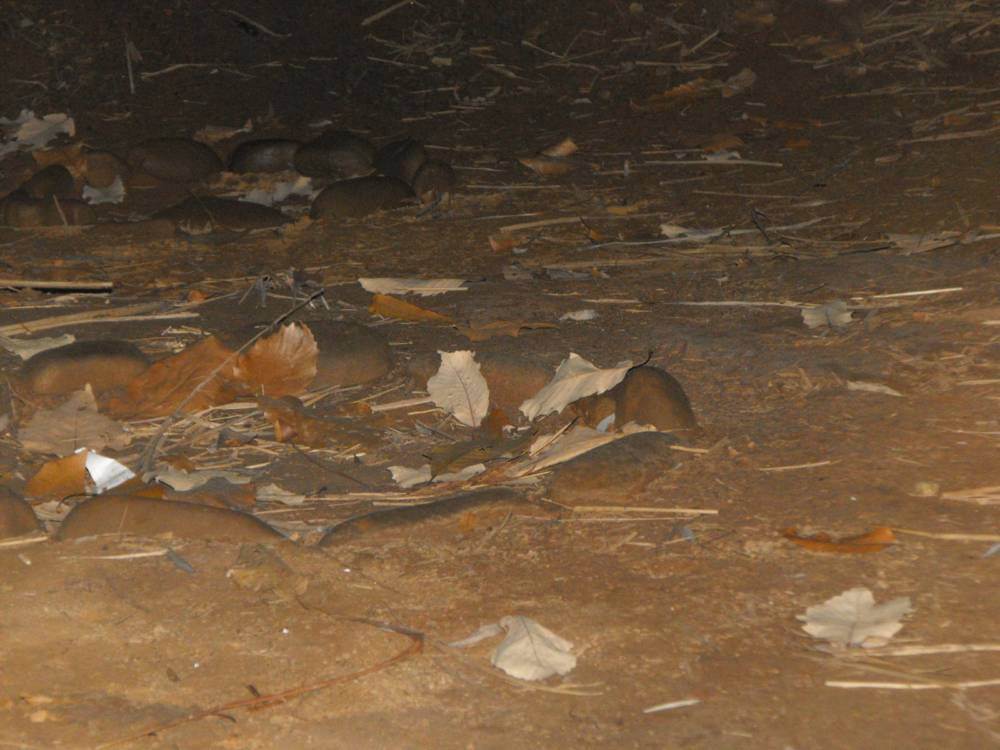 Of course, there's not much to see on the inside – even with a flash it's freakin' dark in there!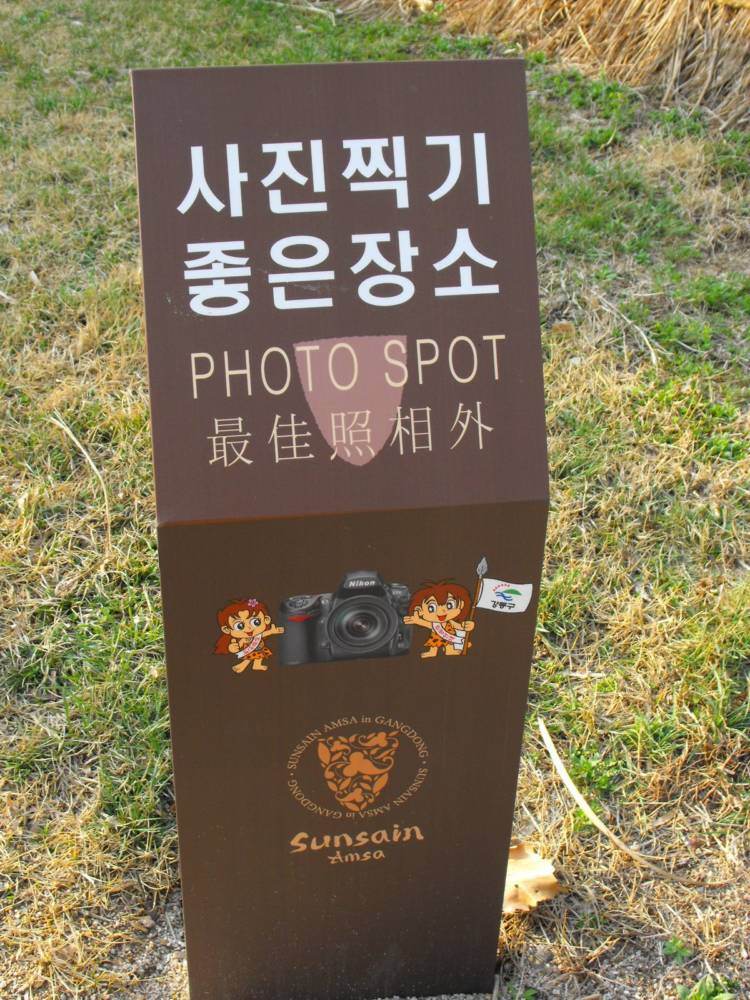 Yet another photo spot for the clueless tourist – this one in three languages. So what do you get when you point the camera upwards and shoot?
A fairly tight shot on the hay cover of a house – interesting.
Even when not looking at reconstructed houses, it's a nice, fairly relaxing area to just walk around.

The highlight of the area comes when you find the Exhibition Hall. It's more like the museums you're used to seeing, complete with a few hands-on activities for the kids or the kid in you.
My favorite was creating a paper imprint of a brass emblem of some sort. Buy some paper from the staff for 500 won, then get a free demonstration. Spray the paper with water, use a brush to get the paper in the cracks, then use a ink blotter to apply ink and allow the paper to dry.
Another hands-on puzzle of a much harder nature – nine cubes with different pieces of different puzzles…. Kids tried to play with the blocks, but it's far more complex than they could handle.
A five-minute video showing the discovery and excavation of the area, using grainy black-and-white videos. The audio was only in Korean, but it was still fun to make up your own English audio to the video.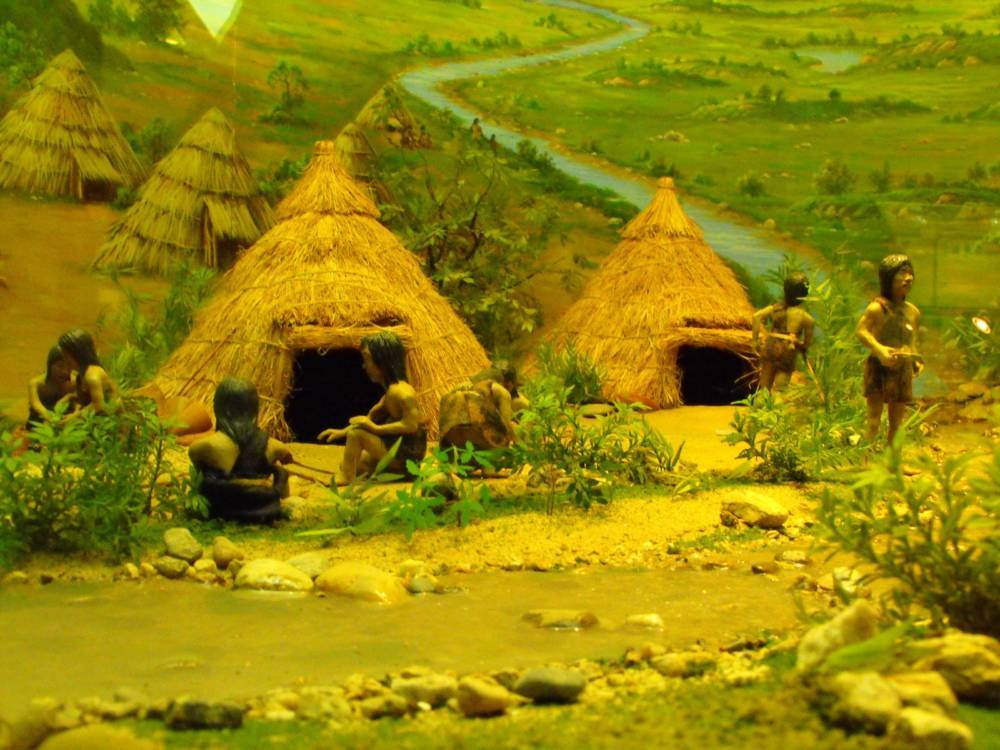 Like most museums, this one had a wonderful set of models in various poses. These two were of our Neolithic predecessors hunting and fishing.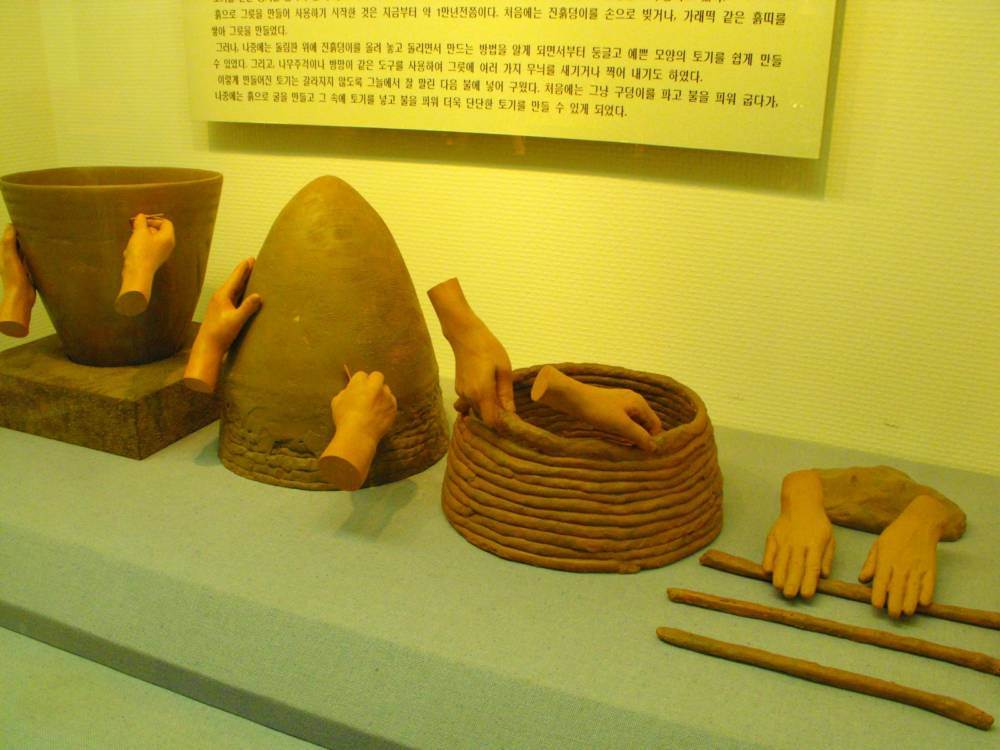 The process of making pottery back in the day – the hands by themselves were a little creepy, and oddly enough the step-by-step process was right-to-left.
An authentic-looking collection of pots and teeth – no reason to think they're fake, but reproductions are too good and I didn't see anything explicitly saying fake or real.
This one, however, appears about as real as they come.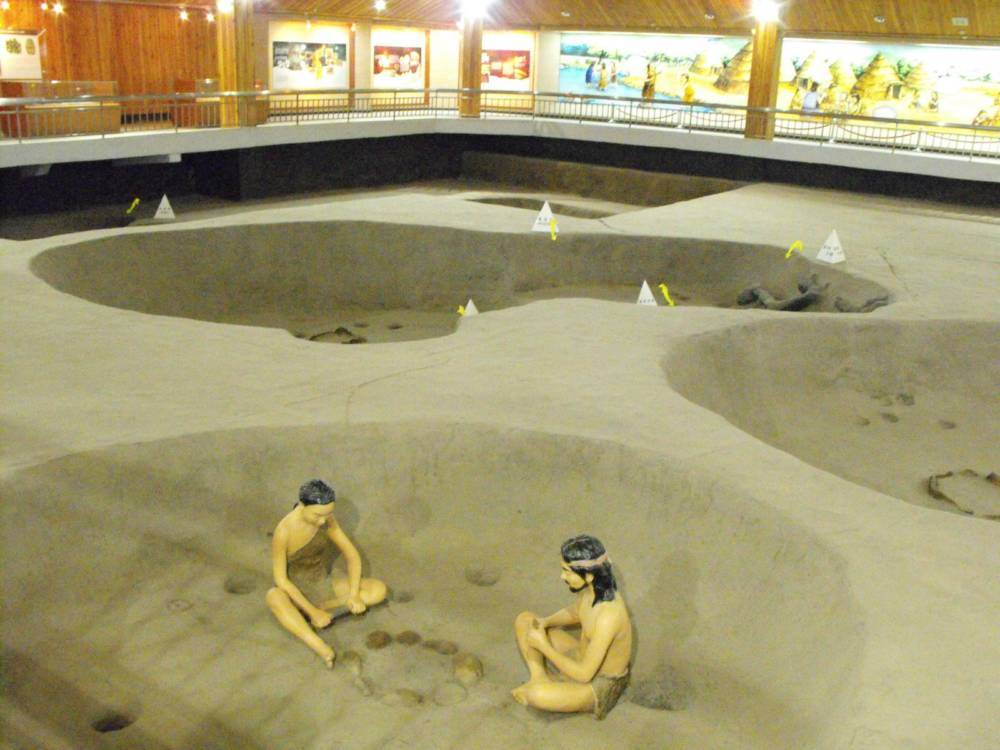 Examples of some of the pit houses, although they look more like shallow pools right next to each other.
Along the walls is a number of smiling people living the idyllic life of the Neolithic area. Um, really? You're THAT happy stabbing a fish?
Not really sure what to make of this – it looks like a fox on a stick. A unique sight, however.
While you're in the area, there's a fruit and vegetable market, and Hangang Park isn't too far by walking either. Put on your walking shoes and get ready for a full day of exploring =)
Directions to Amsa Prehistoric Settlement Site: Take line 8 to the Amsa station (end of the line) and go out exit 1 or 4. Walk straight just over a kilometer (about half a mile) until you see the site on your left. Admission is 500 won and is handicapped-accessible.